Regular price
Sale price
$26.99
Unit price
per
Sale
Sold out
ProgestePure for Women is a progesterone cream known for its high quality and, above all, its purity. We use organic progesterone made from organic wild yams. Suggested use: One full press of the pump dispenses 55mg of natural progesterone. Apply the cream between the face, hands, chest, inner arms, and thighs in circular motions. For external use only. For menstruating women: Apply once a day beginning 12 days after the beginning of the period thru the 27th day of the cycle or as recommended by your doctor. Menopausal and post-menopausal women: Apply once a day for 25 consecutive days followed by a 5-day break or as recommended by your doctor. Warning: If you are pregnant, nursing, or intending to become pregnant, consult with a healthcare professional before using this product. If irritation occurs, discontinue its use. None of our formulas contain chemicals or synthetic ingredients that can cause harm.
Share
View full details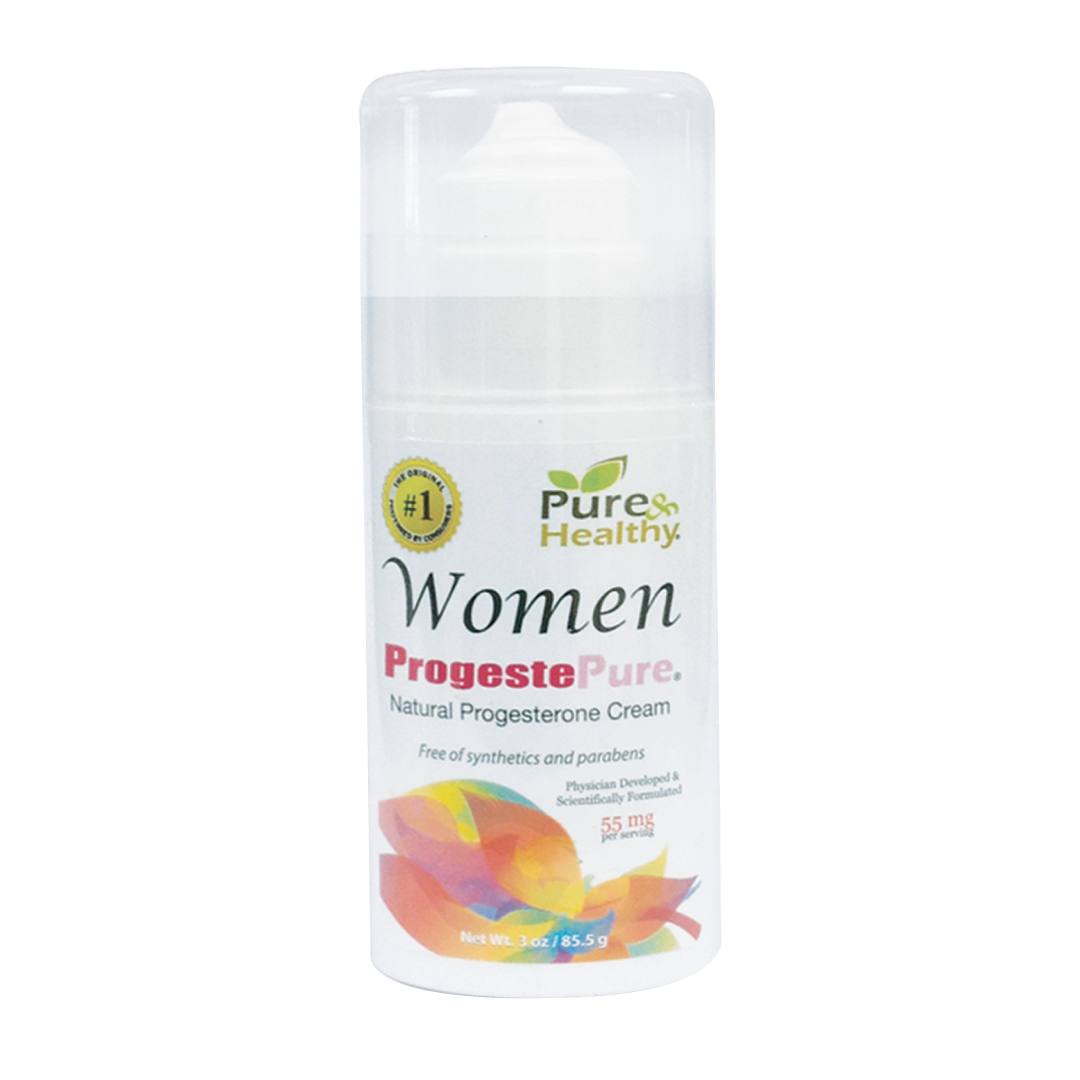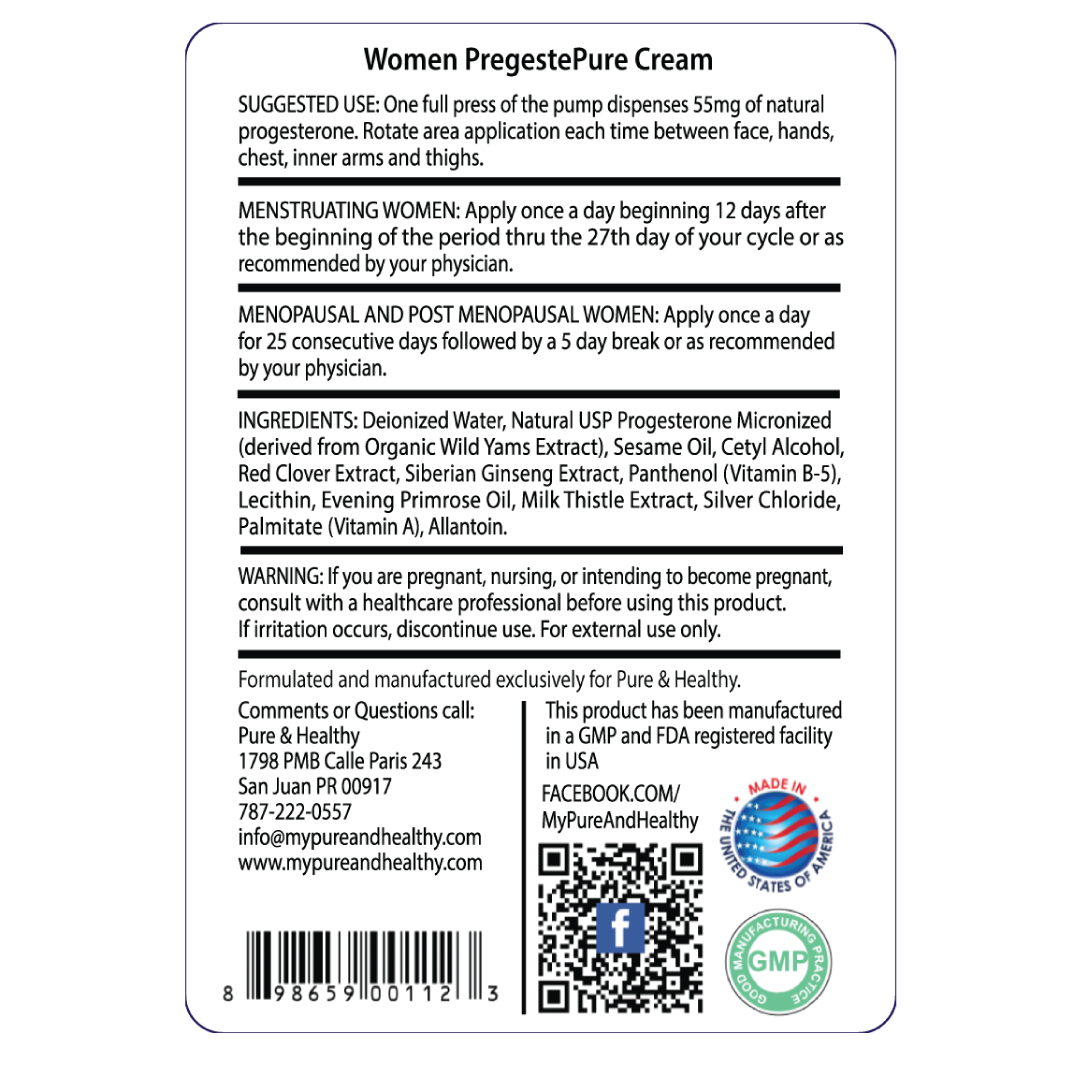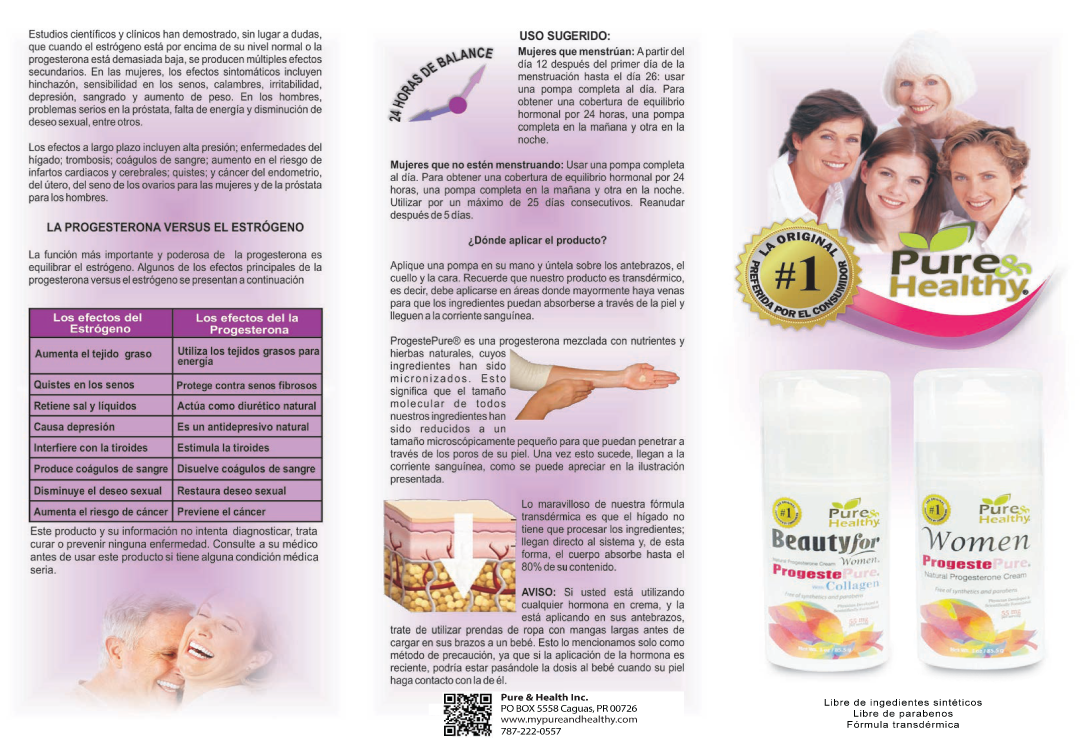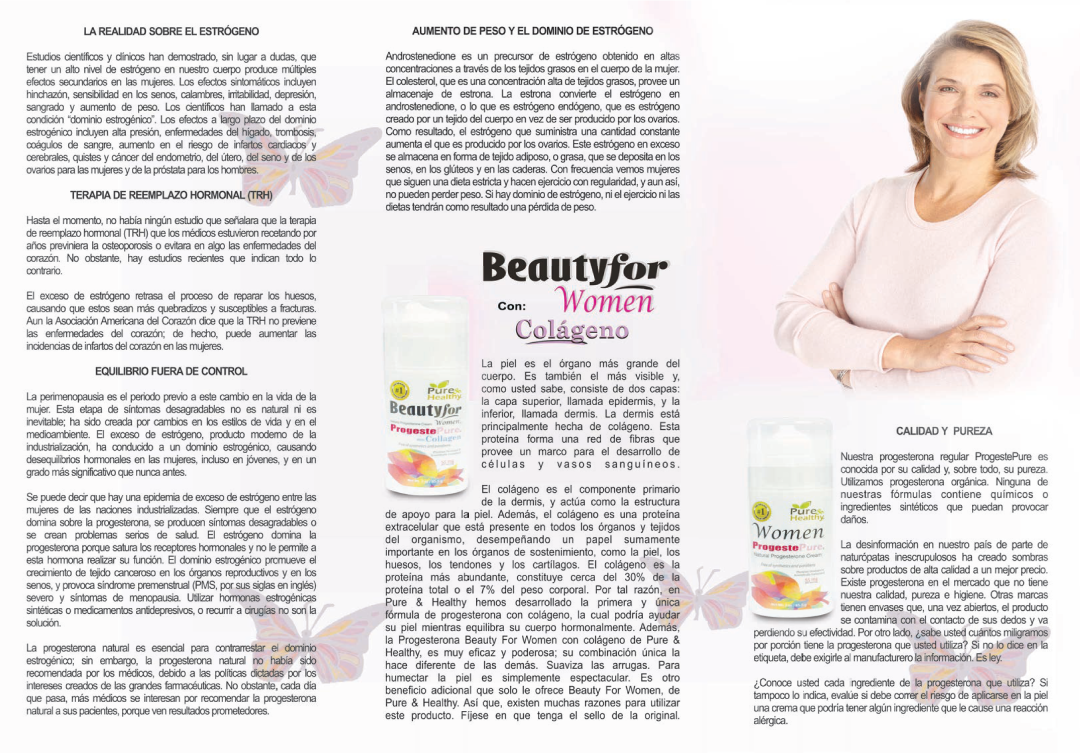 Want to know more about this product?
Check out our product brochure!