Regular price
Sale price
$24.99
Unit price
per
Sale
Sold out
Our Pure Collagen contains hyaluronic acid and vitamin A. And a delicious coconut flavor!
Collagen is an abundant protein in the body that provides structure, resistance, and elasticity to all the tissues of the osteoarticular system and to the skin.
While vitamin A promotes cell growth and differentiation and plays a critical role in the normal formation and maintenance of the heart, lungs, kidneys, and other organs.
And hyaluronic acid serves to keep the synovial fluid of the joints more elastic and viscous, as well as the flexibility and lubrication of the joints.
Our Pure Collagen comes in 1 veggie cap presentation and 2 liquid presentations of 16 oz. and 31 oz. respectively.
Share
View full details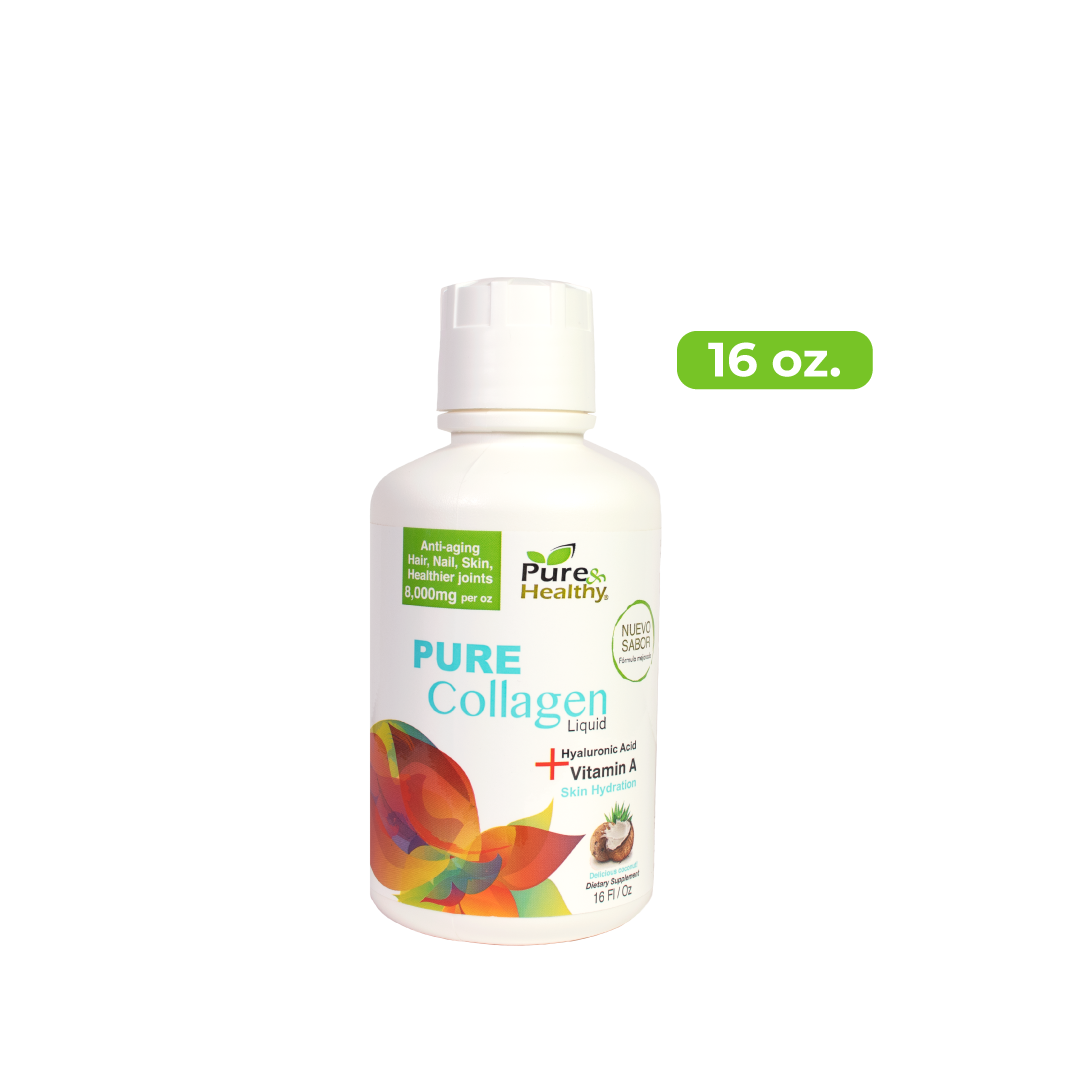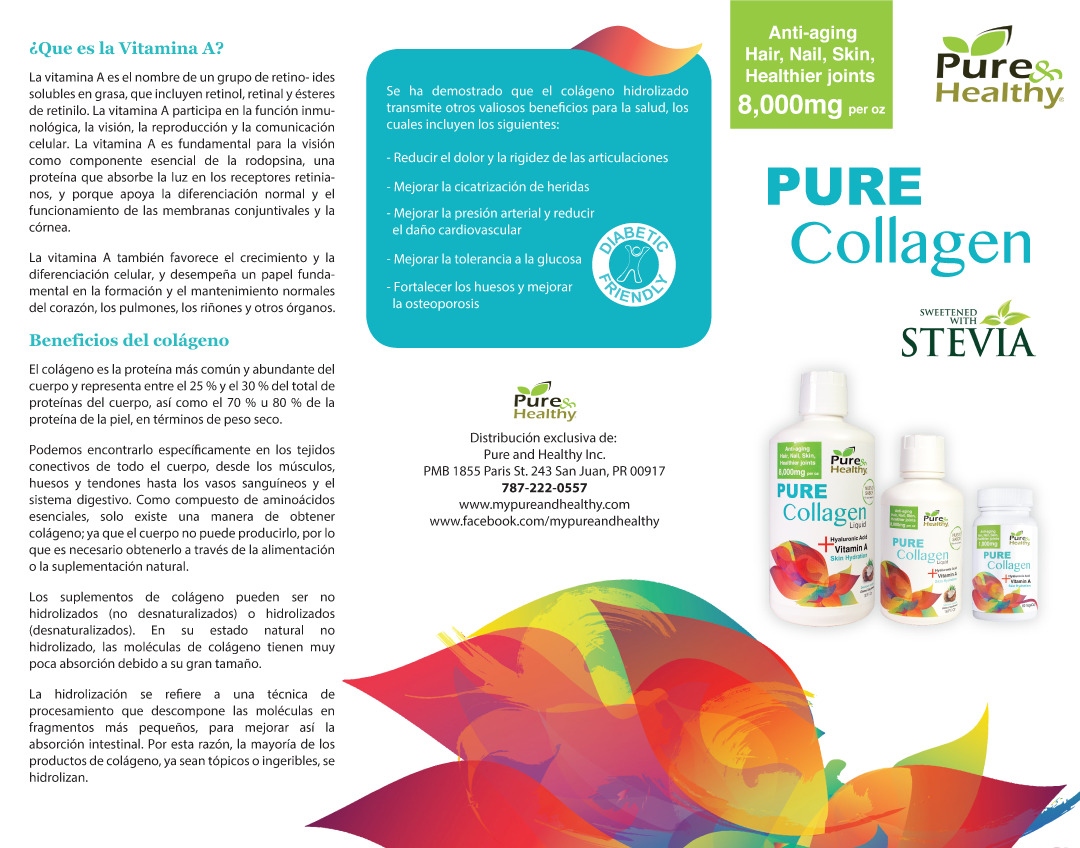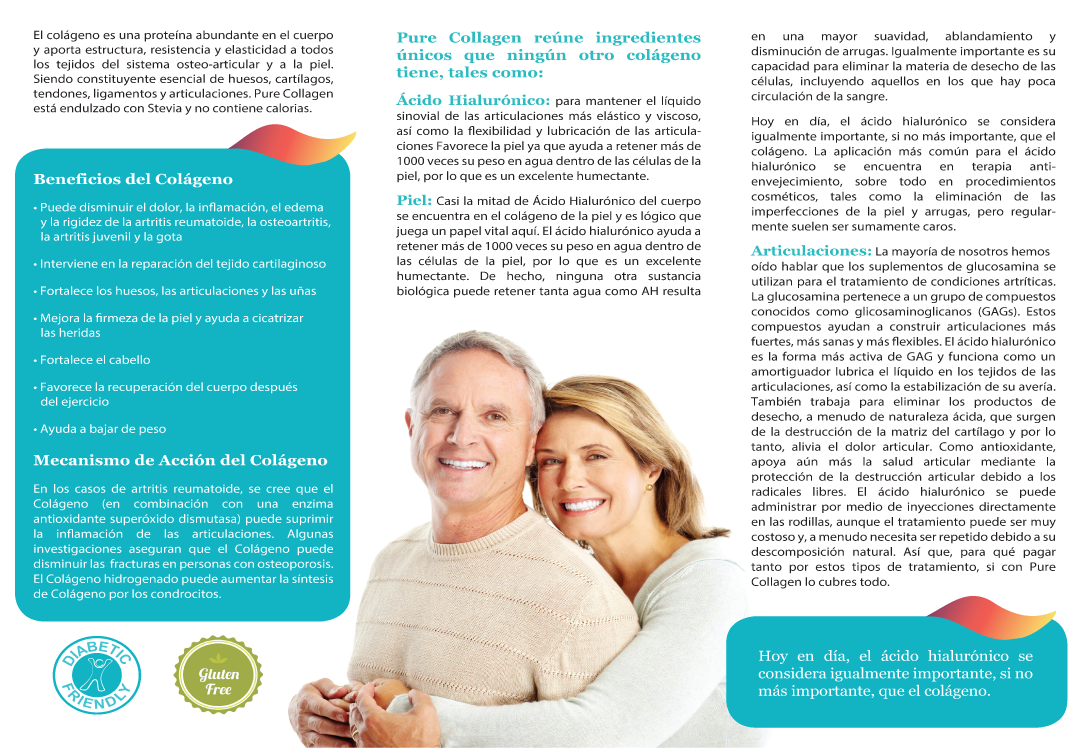 Want to know more about this product?
Check out our product brochure!